NekoMajikku
A downloadable game for Windows

Use elemental magic to transform your cat familiar, and solve puzzles to save your world from daemons!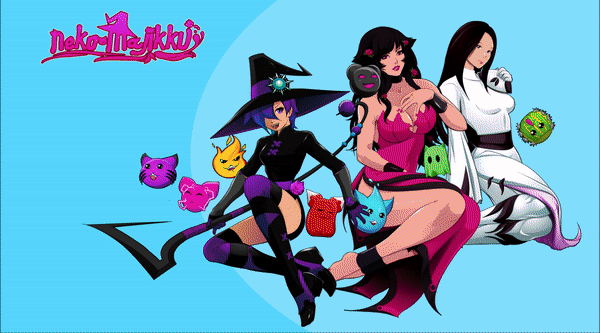 NekoMajikku is a fantasy retelling of Vicious, from the deranged point of view of the leads rival Nekomatika, and will lead into the final chapter of that story line. Visually this game will be a love letter to 90's fantasy anime and rpgs such Lunar and Rayearth, and many rpg elements will eventually leak their way into the game play.
The alpha includes the first chapter including 7 puzzles that introduce element swaps as well as the first boss battle. There's also a 'challenge' mode with 5 additional puzzles.
The Full version will be free and will include
25+ Story Maps
15+ Challenge Maps
5+ Boss Fights
Over World map with RPG exploration for Story mode


The core mechanics of this game are very flexible so it may drastically change during development to incorporate more action rpg elements, including magic for each transformation that allow the player to directly combat enemies.